The Digital Resilience Package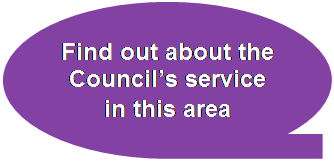 The 'Digital Resilience' package is a suite of resources for staff and students in secondary schools in Waltham Forest. It is designed to safeguard young people from potentially harmful information or views presented on the Internet and through social networking sites such as YouTube, Twitter and Facebook.
Why do we need it?
This package is a response to two particular needs.  Firstly, to the need, identified through consultation with senior leaders and staff, to support young people to become more careful and discerning users of the Internet and social networking sites. Throughout the consultation process, numerous references were made to:
The dangers of the "privatised learning of the Internet."
"The inability to recognise bias, propaganda and often downright nonsense."
"The widespread belief in conspiracy theories."
"Lack of skills to balance arguments with good, reliable and trustworthy information."
In short, if a young person lacks the tools to make sense of their increasingly digital world it has a direct impact on their vulnerability to potentially harmful information and agendas.
These concerns were affirmed through student focus groups where, for example, over 60% of students rated YouTube as their first port of call for reliable information and over 75% of students felt they could relate more to the 'Illuminati' Theory of the New World Order than to the 'factual' information presented through formal news sources.
Secondly, this package is a response to the Department for Education's (DfE's) 'Prevent' duty which states that we must "safeguard children and young people in England from extremists and extremist views in school and in out of school hours learning, and stop young people from becoming radicalised or acting on extreme views.'
This also ties with the Common Inspection Framework (Jun 2015) which evaluates children and other learners 'understanding of how to keep themselves safe from relevant risks such as abuse, sexual exploitation and extremism, including when using the internet and social media'.
Resources, training and projects from Digital Resilience
1. The Digital Resilience team has produced a self-assessment framework for schools in relation to Prevent. Logged-in users can download it below. It is intended for practitioners to work through it and tick off all the areas that they have covered as part of their safeguarding role in relation to Prevent.
2. Also available to download is a template policy statement, which can be inserted directly into an institution's safeguarding policy and will mean that they are covered in terms of meeting this particular demand of the new Prevent duty that came into effect on 1 July 2015.
3. Appropriate Filtering and Monitoring for Education settings - the Revised Prevent Duty guidance for schools and education settings, issued in 2015 refers to 'appropriate levels of filtering and monitoring' online content. We have put together two guidance documents for education settings and filtering providers around what appropriate filtering and monitoring means. Logged-in users can download them below. Institutions are also recommended to contact the Community Safety Team on 0208 496 3000 for further guidance and support around specific cases or queries relating to IT filtering and policy updates.
Please click on the links below to see the other services, resources and project work undertaken by the Digital Resilience team. 
Using our resources and materials
In order to ensure a consistently high standard of support is offered by the Early Help Division and Community Safety Team, it is important that we are able to monitor which of our resources and provisions are being looked at and utilised by institutions across the borough. Additionally, we want to make sure that institutions and their staff are given every opportunity to receive additional training and guidance around any resources that they intend to use.
With this in mind, we would ask that if you plan to access something from the Digital Resilience suite, that you send a notification email (please include the school you are affiliated with and the resources you intend to use) to either the Senior Programme Manager (Prevent Education), Sean Thomson or the Prevent Coordinator for Waltham Forest, Jena Musa.
Contact
For further information regarding the Digital Resilience package you can email or phone the Senior Programme Manager (Prevent Education) Sean Thomson on 020 8496 3447.
Last updated:
Thursday, 8 November, 2018
Description:
This page provides an overview of The Digital Resilience package for secondary schools.
Search weighting words:
digital resilience, radicalisation, prevent, social network,