The Virtual School for Looked After Children (LAC)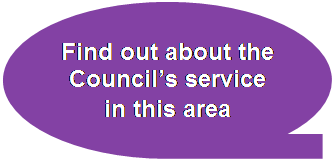 The Virtual School for Looked After Children is responsible for ensuring that the Local Authority promotes the educational achievement of the children and young people in its care. The Virtual School for Looked After Children works closely with Waltham Forest Social Services to ensure that all Looked After Children have the best possible opportunities in school and receive the support they need to achieve their potential.
While our main remit is to support those of statutory school age, working with their carers, social workers and schools, we also monitor the education of children from entrance to nursery, beginning the Personal Education Plan (PEP) process at age 2.  We also make every effort to support our looked after young people in post-statutory studies.
The Virtual School does not have its own curriculum, as our Looked After Children are expected to be in full-time education in schools close to their foster placement.  The majority of children attend mainstream primary or secondary schools. A number will, however, be in residential or specialist facilities that best suit their needs.
As part of our work, we provide training for foster carers and social workers, and work closely with the School Admissions Services in Waltham Forest and other local authorities, to ensure, monitor and advise on admissions for our own cohort and for children placed in Waltham Forest by other authorities. The Virtual School also manages the Pupil Premium grant for Looked After Children. 
The full presentation and 2014 annual report which is attached below is designed to give an outline of our cohort and the work that we do. For further information please contact Val Naylor.
The Virtual School for Looked After Children supports and advises schools in a variety of areas. Please click on any of the links below to see the work, approach and key resources provided by the Virtual School for schools and educational settings in this regard. There is also a page dedicated exclusively to the specific services and support offered by the Virtual School. 
Join The Hub community
Join The Hub community to download any documents/files that may be attached to this article. As a visitor to the site you can read the articles but not download any documents or files. However, as a registered user you can download any files, in addition to what is written on-screen.
Last updated:
20 July 2016 by Arjun Gadhvi