Assessment & Moderation
In this section you will be able to find information relating to Assessment and Moderation. This section is largely geared towards Primary assessment. There are a range of local guidance documents that we have produced and links to national guidance that we hope will be useful to you.
Follow these links to find information on: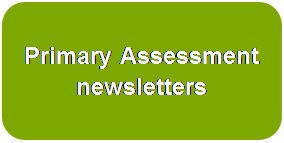 Below you can watch a video kindly reproduced with permission from Chingford CofE Primary School, which provides an example of a moderation session for teacher assessment of writing at Key Stage 2.
The video session is designed to be very thorough to try to include a full range of discussion and evidence. As a guide 10 - 15 minutes is an average time for discussion of one case. The onus is on the teacher to present the range of evidence that supports his or her judgments. One moderator uses the criteria provided by STA to record where evidence has been provided and the other facilitates the discussion.
Logged-in users can download below the presentations given at the Association for Achievement and Improvement through Assessment (AAIA) Annual Conference 2015 (warning: it is a very large file). Membership is available to schools at special rates. Visit their website to see what presentations were given and to watch videos of the conference.
Charging Policy for Academies and Free Schools
The local authority is very committed to maintaining the existing good links with academies and free schools with regard to moderation of teacher assessment arrangements at KS1 and at KS2 in Waltham Forest. Logged-in users can download below the LA's charging policy for academies and free schools for the moderation of teacher assessment.
Appeals process
Logged-in users can also download below the appeals process, for when the moderator's judgement of an overall teacher assessment standard differs from that of the school.
Download the documents from this page
Register on The Hub to download any documents/files that may be attached to this article - it's free and takes just a few moments. As a visitor to the site you can read the articles but not download any documents or files. However, as a registered user you can download any files, in addition to what is written on-screen.
Last updated:
Wednesday, 30 November, 2016
Last updated:
30 November 2016 by Admin Admin