Safeguarding in Education Service - Guidance and relevant information from service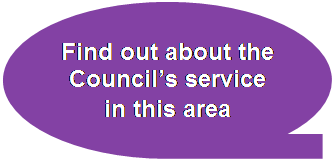 The Safeguarding in Education Service provides advice, support and training in matters of child protection for the designated safeguarding lead with responsibility for child protection in schools, colleges and early years settings. This page provides guidance and relevant information from the service.
Training and events
Training for designated safeguarding leads in schools and colleges is offered termly to guide and assist them in understanding and applying best practice and procedures in the field, as laid down within the statutory provision.
Training courses and events that may be useful to designated staff responsible for child protection in education.
Child Protection Training for Designated Safeguarding Leads - new dates for Academic Year 2016/2017 are to be confirmed. Please search the Events and Training section on The Hub for any updates on any upcoming safeguarding training and events. 
Safeguarding Forums - new dates for Academic Year 2016/2017 have been uploaded in the Events and Training section on The Hub.
Directly below you will find a list of useful links in relation to training and events. 
Useful documents and resources attached
Below you will find a diverse selection of links, documents and resources attached for you to download at the bottom of the page as a registered user. They are broken down into the following broad areas: 
General forms and useful documents
Guidance documents
The following documents are guides useful to designated child protection leads.
Some of these documents are in PDF format. To view them you may need to download a free copy of Adobe Acrobat Reader.
Local guidance, policies and procedures
These are examples of policies that could be used and/or adapted to your setting, as well as guidance and procedures to follow.
Guidance on how to keep child protection files
Elective home education policy and guidance
How to escalate professional concerns about a child
Procedures once a school place has been offered
Serious case reviews
To be reviewed by all education and early years settings, regarding lessons to be learned.
Plymouth City Council Serious Case Review
North Somerset Serious Case Review - Government recommendation
Policy Briefing 99 - Five Recent Serious Case Reviews
Useful contacts
If you work in education, health, social care or for the police in Waltham Forest you can use the list of key contacts for child protection issues in Waltham Forest to find someone to speak to, answer your questions or help with any concerns you might have about a child.
Key contacts for children protection issues in Waltham Forest
Out of Borough Child Protection Contacts
Download the documents from this page
Register on The Hub to download any documents/files that may be attached to this article - it's free and takes just a few moments. As a visitor to the site you can read the articles but not download any documents or files. However, as a registered user you can download any files, in addition to what is written on-screen.
Last updated:
Friday, 10 February, 2017
Last updated:
10 February 2017 by Arjun Gadhvi