Occupational Health Referrals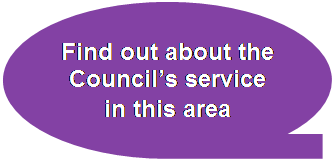 On this page, logged-in users can download the Schools HR team's guidance on occupational health referrals.
Medigold – Occupational Health providers
The Occupational Health Service (OHS) is run by Medigold and provides advice to headteachers and managers on managing employees with health issues that may affect their performance or attendance at work. Medigold provide both the occupational referral service and pre-employment medical check service. These are online services, however some paper versions are available.
The documents cover the following:
Making an occupational health referral

Electronic Medical Management Application (EMMA) manual for online referrals
Medigold Consent Form
Medigold FAQs for staff
Health information sheet - Clinical Triage
Health information sheet - Companions at Consultations
Health information sheet - Management Referral Reports
Health information sheet - What makes a good referral...?
Information sheet - GP Chase-Up Service
Placement questionnaire – New starters
All new staff are required to complete a placement medical questionnaire as part of their pre-employment checks. The documents cover the following:
Placement Assessment Questionnaire

Placement Matrix

Placement Assessment Screenings - Instructions to Schools

Placement Screening Manual - Schools

Completing Placement Screening Online Instructions
Medigold - contact details and complaints procedure
The documents cover the following:
Health information sheet - Who are we?
Medigold Health Contacts
Information sheet - Help us to get it right
Download the documents from this page
Register on The Hub to download any documents/files that may be attached to this article - it's free and takes just a few moments. As a visitor to the site you can read the articles but not download any documents or files. However, as a registered user you can download any files, in addition to what is written on-screen.
Last updated:
3 February 2017 by Barry Fong