Schools Finance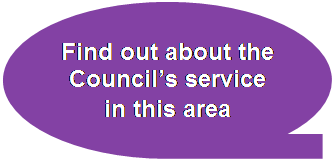 The Schools Finance Policy and Guidance section of The Hub is intended to help education professionals with their responsibilities in meeting their statutory requirements around financial policies and documents required. There are many financial regulations and procedures that schools need to follow. The Department for Education (DfE) has published a range of information relating to all aspects of administration and finance for schools, including expenditure, capital, recruitment, funding and emergency planning.
Schools in Waltham Forest should follow Waltham Forest Council's financial regulations, which take into account all of the DfE's information around finance. The Waltham Forest School Model Financial Regulations can be downloaded below if you are logged-in. These financial regulations are recommended to all Community Schools and Foundation Schools. They apply only to the funds provided directly by the Local Authority (LA) to Voluntary Schools. There are three parts to the regulations:
Cover page and index (School Model Financial Regulations - Cover page and Index.pdf)
Financial Regulations - main body (School Model Financial Regulations - Main Body.pdf)
Financial Regulations - appendices (School Model Financial Regulations - Appendices.zip)
Each year, the LA produces an annual budget document for the benefit of a wide range of stakeholders including head teachers, school bursars and business managers, finance managers, governors and the owners and managers of Private, Independent and Voluntary providers (PVIs). The LA's objective is to keep everyone fully informed about the decisions relating to the Local Funding Formulas for 3 to 4 year olds and 5 to 16 year olds. The budget document explains the changes that have been made to the two funding formulas and then sets out in a series of spreadsheets how the budget share for each organisation has been calculated. Logged-in users can download the 2016-17 budget shares document below (Schools and PVI Budget Shares 2016-17.pdf).
Other school finance documents will be available to download below, as and when they come available. Therefore users should check this page regularly for updates to the information available.
As well as adhering to financial policies and procedures, schools need to produce a policy on charging and remissions. The governing body is free to determine how often this policy is reviewed. The governing body is free to delegate approval of the policy to a committee of the governing body, an individual governor or the head teacher. The charging and remissions policy should also be published on a school's website.
Download the documents from this page
Register on The Hub to download any documents/files that may be attached to this article - it's free and takes just a few moments. As a visitor to the site you can read the articles but not download any documents or files. However, as a registered user you can download any files, in addition to what is written on-screen.
Last updated:
4 April 2016 by Admin Admin