3. My Story

Step 3 My Story
What happens in the assessment?
If it is agreed to start a statutory Education, Health and Care assessment,  the Local Authority will ask all the professionals involved and the family, to complete all the necessary assessment reports.  There is a statutory deadline of 6 weeks for the reports to be completed.
The family will complete an ['All about Me' parent advice] which provides good, quality person centred information that can be used to develop the EHC Plan.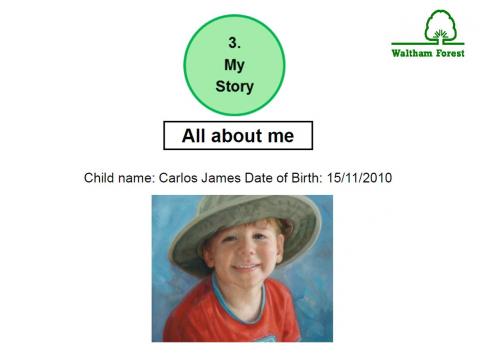 The child or young person can be supported to complete their ['All about Me'] information and this can be in a variety of formats dependent on the individual needs of the child/young person.
Schools will complete the educational advice: [EHC Education Advice]
Additional information to support the development of the EHC Plan can also be submitted:
Child or young person - One Page Profile
Schools SEN Support Plan
On receipt of all the reports the SEN Officer will meet with the family to go through all of the information and co-develop the EHC Plan.
Schools can ask to be involved in developing the EHC Plan and provide support to families and the SEN Officer.
Please log-in to download the ['All about Me' parent advice] and [EHC Education Advice] documents referred to above.
Download the documents from this page
Register on The Hub to download any documents/files that may be attached to this article - it's free and takes just a few moments. As a visitor to the site you can read the articles but not download any documents or files. However, as a registered user you can download any files, in addition to what is written on-screen.
Last updated:
31 March 2015 by Barry Fong