SEND & Equal Opportunities
Introduction
The following is a list of policies and documents that schools must produce around the area of Special Educational Needs and Disabilities (SEND) and Equal Opportunities:
Clicking on the links above will take you to a new page detailing our guidance in that area. Below we outline the main changes that are happening because of the government's policy of increasing options and improving provision for children with special educational needs (SEN).
Changes to the law on special educational needs and disability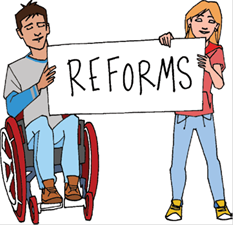 The law on special educational needs and disability (SEND) changed on 1 September 2014.  A new SEND Code of Practice has been published.
Why the law changed
The law changed to improve the support and opportunities for children and young people with SEND, and it affects how schools assess, plan and provide for those children and young people.
How the law changed
Briefly, the new law on SEN and disability:
applies to children and young people aged from birth to 25 (for those still in education)
applies to disabled children and young people as well as those with SEN
involves children and young people, their parents and carers in decision-making at all levels
encourages high aspirations and achievement for children and young people
increases the co-operation between education, health and care services, who will plan and buy services together
sets out the need for a Local Offer of support for children and young people with SEND
sets out a step-by-step approach to identifying and supporting pupils and students with SEND, which replaces School Action and School Action Plus
introduces a new, co-ordinated assessment for children and young people with more complex needs
introduces the new 0 to 25 education, health and care (EHC) plan to replace statements and learning difficulty assessments
supports those with SEND to succeed in their education and to become an adult.
More information on the changes to the law on SEND
What do schools need to do?
Schools will need to review and update their existing policies and procedures in relation to SEN.
Overview of the Waltham Forest Education, Health and Care Pathway
Waltham Forest has developed a 6 step personalised pathway which can be accessed by the child and their family. It follows a person centred approach so that the child/young person is at the centre of the process and their views and wishes are considered throughout. The pathway has 6 steps which include: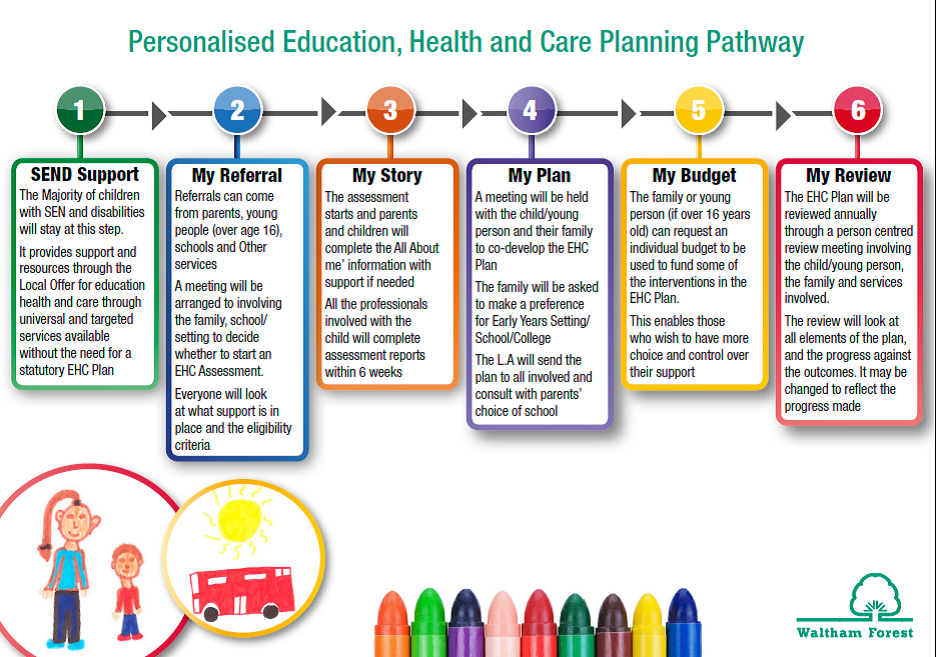 These web pages have been developed to assist schools and education settings in the Assessment and EHC Planning Pathway, and provide information and downloadable documents for reference.
Last updated:
7 April 2015 by Barry Fong