All Talk communication project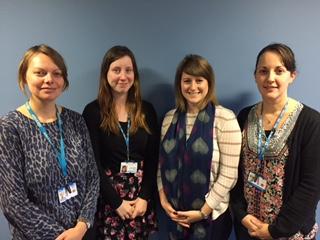 Welcome to the All Talk Communication Project. We have been commissioned by LBWF to provide a universal service to early years settings in Waltham Forest. We aim to raise awareness of the importance of good Speech, Language and Communication skills for all young children. We will be working directly with settings to support you to become more 'communication friendly' and are providing a range of online resources as well as training and workshop sessions.
Please log-in using the box below and you will be able to download:
Our launch presentation to find out more about the project.
Our self-evaluation tool to support settings to identify strengths and areas for development.
If you would like one of our team to visit your setting, please contact us at nem-tr.alltalk@nhs.net or call Gintare Tursaite 0208 430 7970 (Weds, Thurs, Fri).
Do you want to find out more about this service?
To find out more about this service, download any extra documents / resources associated with this particular service, or if you have specific needs that you would like to discuss, please login. You can then use the online query form to contact the service directly. The service will respond to your query within 5 working days.
If you do not have log in details, please register.
Last updated:
27 March 2017
by Barry Fong