Prevent duty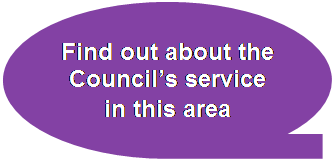 The Department for Education's (DfE's) 'Prevent' duty states that we must "safeguard children and young people in England from extremists and extremist views in school and in out of school hours learning, and stop young people from becoming radicalised or acting on extreme views.'
On 1 July 2015, the DfE published advice about the 'prevent duty' in the Counter-Terrorism and Security Act 2015 for:
school leaders, school staff and governing bodies in all local-authority-maintained schools, academies and free schools;
proprietors, governors and staff in all independent schools;
proprietors, managers and staff in childcare settings.
It will be of particular interest to safeguarding leads.
Appropriate Filtering and Monitoring for Education settings
The Revised Prevent Duty guidance for schools and education settings, issued in 2015 refers to 'appropriate levels of filtering and monitoring' online content. We have put together two guidance documents for education settings and filtering providers around what appropriate filtering and monitoring means. Logged-in users can download them below. Institutions are also recommended to contact the Community Safety Team on 0208 496 3000 for further guidance and support around specific cases or queries relating to IT filtering and policy updates.
Online training - CHANNEL
There is an online training module, which would be useful for Early Years practitioners to run through, which provides information on the referral and intervention programme that the Local Authority utilises for cases of extremism and radicalisation, which is called CHANNEL. It will outline the duties and responsibilities that practitioners have in this safeguarding process.
By completing the module, it should enable you to:
Completion of the course can also be verified through the printing of a certificate, available once all sections have been completed.
Online training - Prevent
Prevent e-learning training from the Home Office is now available. This resource is aimed at those with responsibilities under the Prevent duty, particularly front line staff, and is designed to help raise awareness of radicalisation. It will help staff to identify the signs that someone may be at risk and where to go for support. This is introductory training. It provides a foundation on which to develop further knowledge around the risks of radicalisation.
Further information
For further information about institutional, curricular and individual support around the safeguarding against radicalisation, extremism, social exclusion and online safety, please refer to the Digital Resilience resource page. Materials have been developed to support educational practitioners at all levels, from senior leadership and safeguarding leads to classroom teachers and support staff.
Contact
For further information, you can email or phone the Citizenship and Cohesion Advisor Sean Thomson on 020 8496 3447.
Download the documents from this page
Register on The Hub to download any documents/files that may be attached to this article - it's free and takes just a few moments. As a visitor to the site you can read the articles but not download any documents or files. However, as a registered user you can download any files, in addition to what is written on-screen.
Last updated:
Thursday, 13 October, 2016
Last updated:
13 October 2016 by Barry Fong