Support and guidance for providers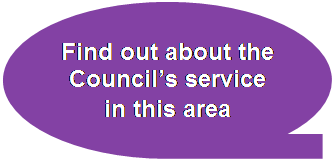 The Department for Education (DfE) has put together a specific guide for managers and staff in all early years education settings funded by the local authority. The Early Years SEND Team can also assist settings that are delivering the Free Early Education Entitlement in meeting their obligations from the EYFS and SEND Code of Practice in this area.
Waltham Forest has developed a 6 step personalised pathway which can be accessed by the child and their family. Further information can be found in the Schools & Colleges SEND & Equal Opportunities section.
The Early Years SEND Team have written an information guide to provide information to early years settings on the Waltham Forest Education, Health and Care (EHC) Pathway Steps 1 (SEND Support) and Step 2 (My Referral). Logged-in users can download this document below.
Also available to download below are:
Early Years SEND Support Plan template
Early Years SEND Support Plan template filled in as an example
Personal Budgets for Special Educational Needs and Disabilities (SEND) 0–25 leaflet
FEEE - SEND place guidance flow chart 2-4 years for Early Years settings
FEEE - SEND place guidance flow chart 2-4 years for childminders
Provision mapping guidance for children receiving Early Years Top-up additional funding
Download the documents from this page
Register on The Hub to download any documents/files that may be attached to this article - it's free and takes just a few moments. As a visitor to the site you can read the articles but not download any documents or files. However, as a registered user you can download any files, in addition to what is written on-screen.
Last updated:
Wednesday, 15 February, 2017
Last updated:
15 February 2017 by Barry Fong