Schools Sport Network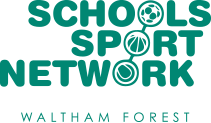 The Waltham Forest Schools Sport Network (WFSSN) brings together schools to drive and develop high quality PE and Sports opportunities for all.
The Network works with schools and partner organisations to give young people the best opportunities in Physical Education, Competitive Sport, Physical Activity and Health. It works with young people aged 5-19, their schools, teachers and parents to develop engagement in sport, physical activity, leadership and volunteering.
The Schools Sport Network is a collective of all schools in Waltham Forest. It is governed by the Waltham Forest Sports LOC (Local Organising Committee). Formed of Headteachers, School Games Organisers and the Head of Sport and Leisure, with other key stakeholders joining them on an invitational basis. The LOC is chaired by Kate Jennings, Headteacher at Mission Grove Primary.
All schools in Waltham Forest are invited to join the network across 2 key areas:
Competitive sport
Full membership
The operational team is formed of a number of School Games Organisers (SGO) and an administrator. For further information, please email info@wfssn.org or ring on 020 8988 7420.
Last updated:
10 October 2016 by Barry Fong