Ofsted
Schools
We expect that all Waltham Forest schools will be judged good or better by Ofsted. We have seen a very significant improvement in this area with 86% of Waltham Forest Schools now being judged good or outstanding.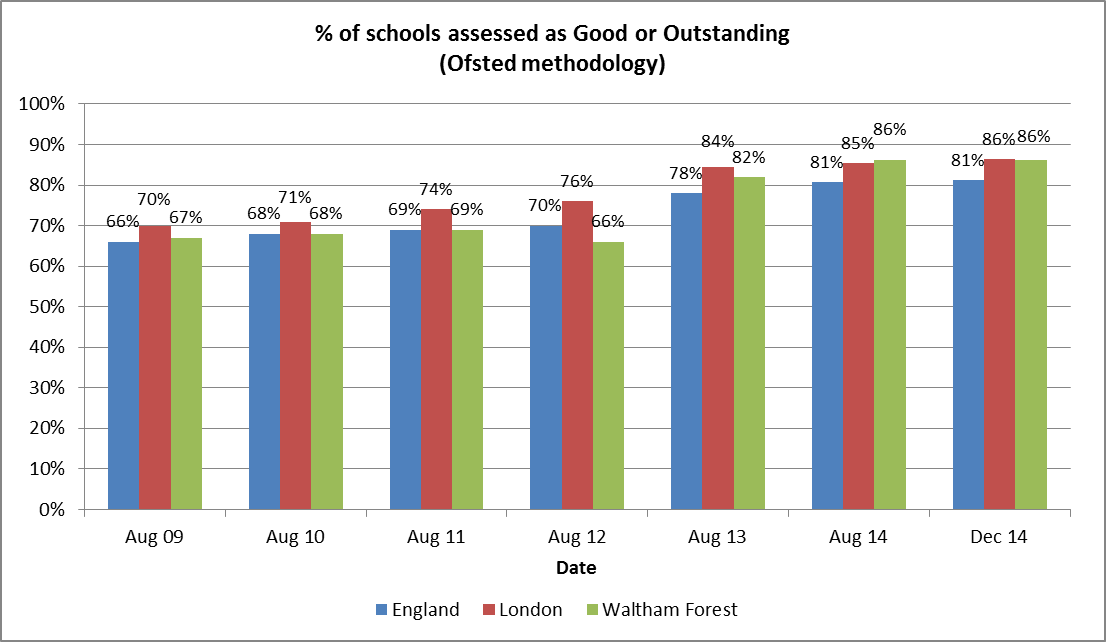 Early Years and Childcare Providers
Significant progress has been made in the inspection outcomes of childcare on non-domestic premises and childminders. However there is still work to do in increasing the number of outstanding childcare providers and reducing the number of inadequate ones. The charts below are based on information taken from Ofsted's data view tool.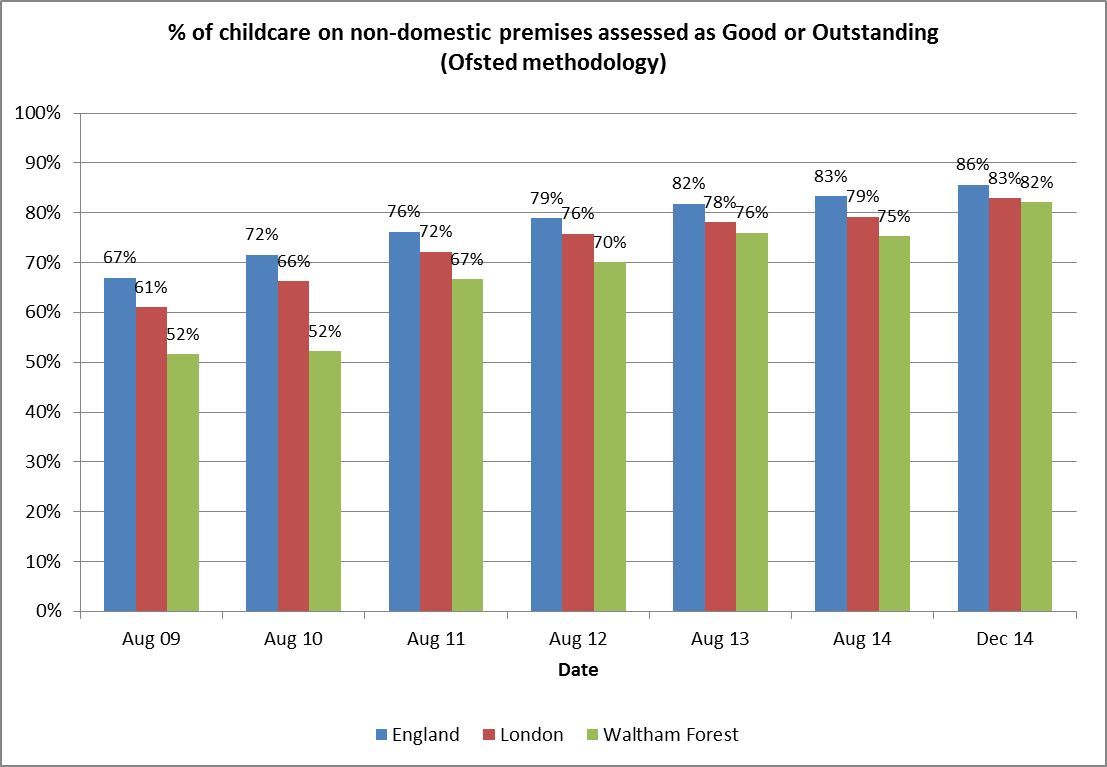 Children's Centres
Waltham Forest compares very favourably in the inspection outcomes of children's centres, compared with London as a whole and England as a whole. The latest data from December 2014 showed that 90% of children's centres in Waltham Forest were good or outstanding. Ofsted based this on the inspection outcomes of ten individual children's centres in the Borough. However, children's centres in Waltham Forest are now divided into six area based clusters, with lead centres and link centres. If the inspection outcomes of only the lead centres are considered, 100% of children's centres in Waltham Forest can be considered good or outstanding.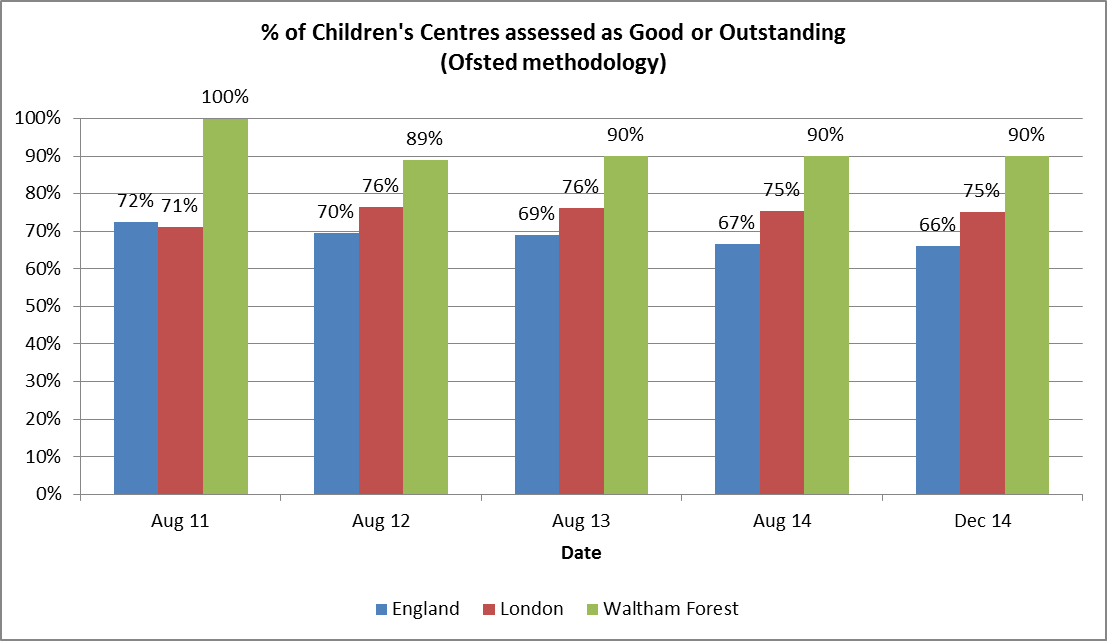 Last updated:
22 June 2015 by Admin Admin