Premises in Waltham Forest available for childcare
On this page, we will include details of any properties or premises in Waltham Forest, that we are made aware of, which will be available to deliver childcare from.
1. St Gabriel's Church & Family Centre, Havant Road, London E17 3JF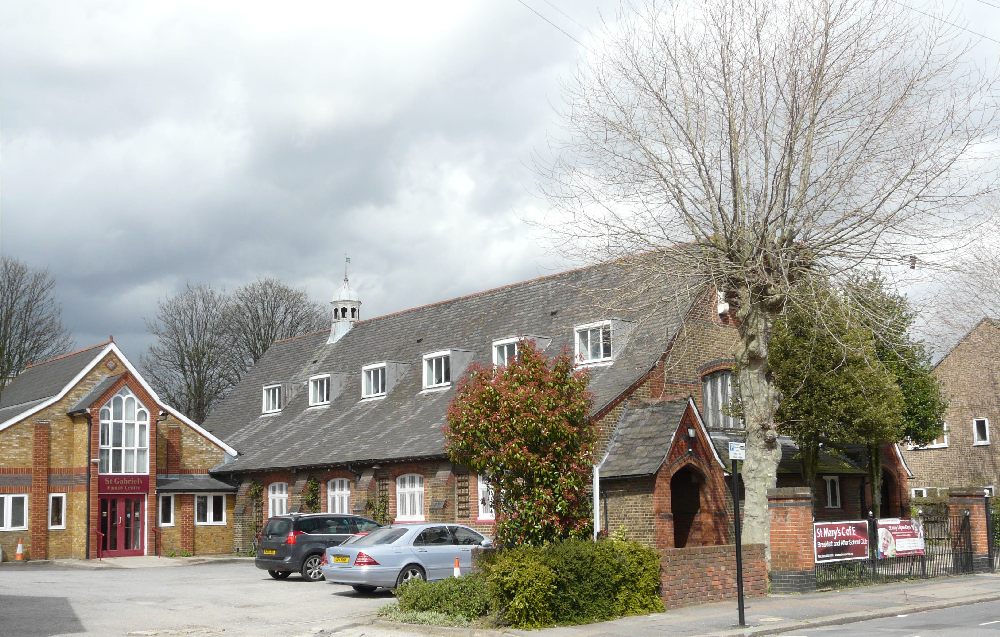 We have been working with the DFE and Church of England to refurbish part of St Gabriel's Church & Family Centre, Havant Road, London E17 3JF to create a venue suitable for all year round full day-care. The refurbishment project was jointly funded by a DfE grant, the L.A and the Church and is now complete.
The nursery will run from two connecting halls, both of which will have access to new toilets. There is a new kitchen and external play areas. There will also be a separate entrance to the childcare area.
The hall spaces will accommodate 50 children. The annual rent for the use of the areas outlined above will be £25,000 per annum. This will be inclusive of utilities.
Expressions of interest are invited from any individuals or organisations who would be interested in renting/leasing this property from the church for a full day care provision.
The church has prepared a draft heads of terms and a plan demarcating the areas, including the days/hrs of use. These documents can be downloaded below.
Expressions of interest should be submitted no later than 1pm on Friday 9th March 2018.
As we are likely to receive a number of applications for this property, applications will initially be evaluated by the LA's Early Years, Childcare and Business Development service. Following this initial assessment, a shortlist will be provided to the Church of England in order for them to select their preferred provider to whom they will offer a licence to occupy. Providers will be shortlisted and selected on the strength of the business case and the organisation's ability to demonstrate that they will be able to offer high quality childcare provision that will be financially sustainable.
The L.A will undertake the initial evaluation of all Expression of Interest submissions, using a transparent method where applicants will be evaluated based on the key items below:
Quality - Ofsted rating/Early Years management experience/Staff qualifications
Business sustainability – Robust business plan provided with application which includes budgetary information and financial forecasts for the new childcare provision as well as evidence of previous experience of running a financially viable business
Premises – Plans and funding available to ensure that premises are a safe environment for children/staff/visitors and offer a quality learning environment
Full Day-care – We require full day care all year round with opening hours of 8am to 6pm, as a minimum over 50 weeks of the year for 0-4 year old children to be delivered from these premises
Improving outcomes for children and their families - evidence of highly effective partnership arrangements for sharing information and working in partnership with other providers, schools and professionals to identify all children's needs and help them to make good progress.                                                                                                                   
It is important that you submit clear and full expressions of interest to allow us to evaluate fairly.
If you would like to express an interest in renting/leasing this property please return your fully completed submission to Kevin Murphy in the LA's Early Years and Childcare Team on kevin.murphy@walthamforest.gov.uk (link sends e-mail) no later than 1pm on 9th March 2018.
If you would like to express an interest in leasing this property please return your fully completed submission by email to Kevin Murphy, Early Years Premises Advisor.
Following an initial quality assurance process by the LA, details of providers who meet the minimum quality requirements will be forwarded to the Church of England who will then have the final decision on who they wish to enter into a lease with.
Viewing arrangements
We strongly suggest viewing. There will be 2 open afternoons.
The L.A and Church will be in attendance during the open afternoons to answer any questions you may have.
Dates provided for site visits are as follows:
27th February – 12 – 2.30pm
28th February – 12 - 2.30pm
Please note: Viewings will not be permitted outside of these times.
Download the documents from this page
Register on The Hub to download any documents/files that may be attached to this article - it's free and takes just a few moments. As a visitor to the site you can read the articles but not download any documents or files. However, as a registered user you can download any files, in addition to what is written on-screen.
Last updated:
Friday, 16 February, 2018
Last updated:
16 February 2018 by Barry Fong